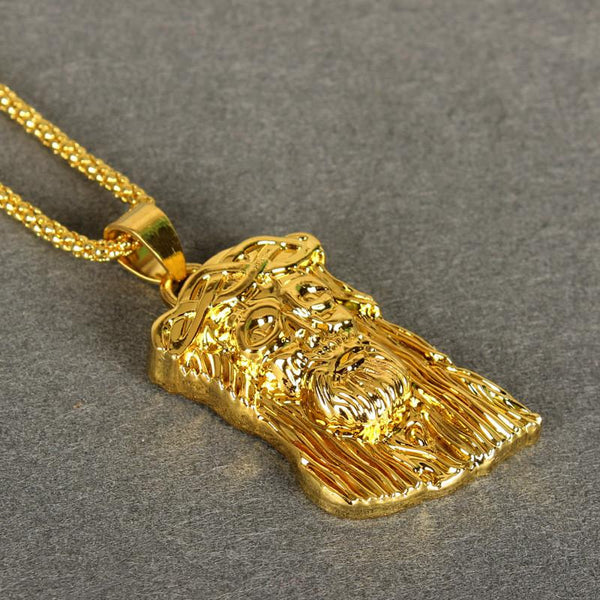 Basic 18k Gold Jesus Piece Pendant
Height

: 1.5

" or  3.9 cm

Length: 1.0

" or  2.5 cm

Classic 18K all gold Jesus Piece

Comes with a Free 31

"

18K

Gold

 Plated Chain

Jewelry plated with the latest technology available

Guaranteed durability and quality, built using strong metal bases

Perfect for all occasions, can be paired with all our chains
Click add to cart in order to purchase!
Certified 18K gold/silver plated with the latest technology available, on strong bases such as Stainless Steel and Copper.
100 % Quality Guarantee: All of our jewelry is hand-crafted using strong metal bases and certified jewelers manually check every piece.
Lifetime Warranty: All products come with a Lifetime Warranty. Our team can assure you that you will be satisfied with your product. However, if your piece ever fades, we will replace it, no questions asked.
Free International Shipping on All Orders over $35: We'll ship all orders over $35 for free, no matter where you are located.
Easy and Safe Payments: We are verified by Visa, MasterCard, American Express and Apple Pay.
Orders are packed and shipped within 24-72 hours (not including weekends and holidays). Due to large demand, some orders might take up to 2-3 weeks to get delivered. Track your order here. Contact us for wholesale orders.